About Us Meet Our Team
Newark Radiation Oncology has two physicians on staff. This assures that you will have access to a physician any time you may need one. These physicians are called Radiation Oncologists. Radiation Oncologists are medical doctors with advanced training in the use of radiation for the treatment of cancer and other diagnoses. This training involves many aspects of general oncology, medicine and physics. The Radiation Oncologists at our Center are board certified in Radiation Oncology. This certification, based on written and oral exams, indicates that the physician is qualified to practice Radiation Oncology. Our Radiation Oncologists are responsible for all activities in the Radiation Oncology Center. Our Radiation Oncologist designs the radiation treatments and constantly monitors the delivery. The Radiation Oncologist also monitors the response of the patient to the treatments and treats any side effects of the therapy.
Radiation Oncologist practicing at the Newark Radiation Oncology Center
Chuck C. Cho, M.D.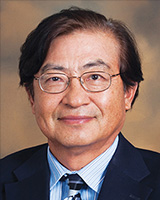 Chuck C. Cho, M.D. is a board certified Radiation Oncologist. He went to the Seoul National University College of Medicine and trained in Radiation Oncology at the Ohio State University. He was an attending physician at the University of Michigan prior to founding Central Ohio Radiation Oncology and Newark Radiation Oncology.
The Radiation Therapists
To become a certified Radiation Therapist, the Therapist must show proficiency in the fundamentals of the physics of radiation therapy, the appropriate delivery of radiation therapy and the medical care of radiation therapy patients. All of our Therapists are certified by the state as being qualified to deliver radiation to patients. Please feel free to ask them any questions and to tell them of any concerns you have.
The Physics Staff
You may also meet our Medical Physicist or our Dosimetrist. Our Physicist has a Ph.D. and is board certified by both the American College of Radiology and the American Board of Medical Physicists. Our Physicist oversees all aspects of the quality assurance of our equipment and the technical aspects of the daily treatments. Our Dosimetrist performs many of the measurements and calculations we need to know before administering treatments. Our Dosimetrist is board certified by the American Association of Medical Dosimetrists.
The Office Staff
Our office staff includes a Practice Manager, Front Office Secretary, and Billing Specialist. They are dedicated to ensuring that you receive prompt, friendly and efficient service. Please feel free to ask them questions; they will either provide you with accurate answers or direct you to the appropriate person within the office who can provide the answers for you.